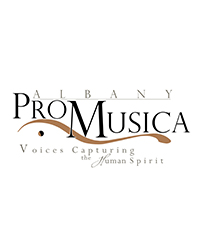 I Dream a World
When
Occurs on Sunday October 23 2022
Approximate running time: 1 hour and 15 minutes
Venue
Event Notes
×
Price A (Gold): $60.00
Price B (Purple): $55.00
Price C (Gray): $45.00
Price D (Dark Gray): $35.00
Langston Hughes' powerful poem – with its profound call for love, peace, freedom, and joy – sets the tone for Albany Pro Musica's opening concert of the 2022-2023 season. Albany Pro Musica's Concert Chorus will present several musical settings of Hughes' work, along with other pieces that highlight our shared humanity, in this concert featuring guest baritone Philip Lima
All orders are subject to fees according to our fee schedule found at
https://www.troymusichall.org/visit/box-office-information/
Single Ticket Fees: $4 Processing Fee per ticket - $16 Max per order, $2 Facility Fee per ticket, and when applicable, a $1 Promoter/Venue Fee for Rental performances.
You may select to have your tickets mailed for a $2 fee at checkout. E-Ticket Delivery is free. If you require your tickets to be re-printed, a $2 reprint fee per ticket will be charged at the Box Office.
Subscription Tickets: Albany Pro Musica and Troy Chromatic Concerts Susbcriptions are subject to an $8 Subscription Fee per Subscription purchased. This fee takes the place of all single ticket fees and the mailing fee.